FREE MMM MAP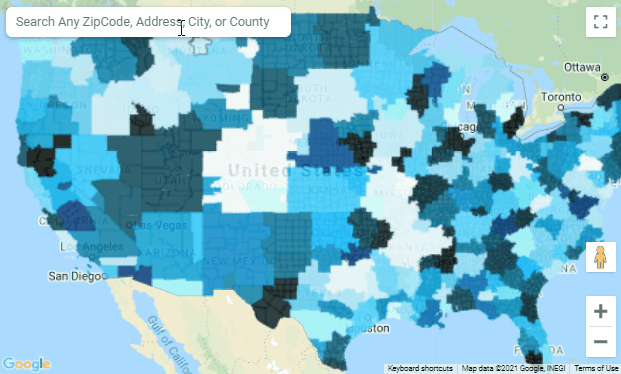 If you like Media Market Map's Free MMM Map chances are you will fall in love with the full version of our MMM Map – MMM Map PRO.
MMM Map PRO has no browsing limits and has more information readily available at your fingertips.
To request access to the MMM Map PRO CLICK HERE.
DESIGNATED MARKET AREAS
Designated Market Areas are distinct regions in which television viewing is measured. United States and its territories are split into 210+ MMMs. Each TV market has a unique name, code, rank, and viewing metrics. Designated Market Area data is updated annually.
Most MMM Map boundaries are county based with some media markets crossing state lines. A few TV markets cross county lines as well.
US MMM TO ZIPCODE DATASET
Media Market Map's US MMM To ZipCode dataset is a downloadable Excel File where MMMs are broken-down by counties and ZipCodes. Full version of the US Zip Code To MMM dataset includes:
US 50 States and Territories
210+ MMMs
3000+ Counties
40,000+ ZipCodes
TV Metrics such as rank, TV homes, percent of total US population.
US MMM To ZipCode dataset is updated at least once every quarter. Login expires after 1 year.
To download US MMM To ZipCode dataset sample file CLICK HERE.
To INSTANTLY PURCHASE full version of the US MMM To Zip Code dataset CLICK HERE.
$399.96
Excel File
that contains:
USA Market Names
USA Market Rank
Households with TVs
% of US
All USA Counties
All USA States
All USA ZipCodes
Login Expires After 1 Year
Download Sample File